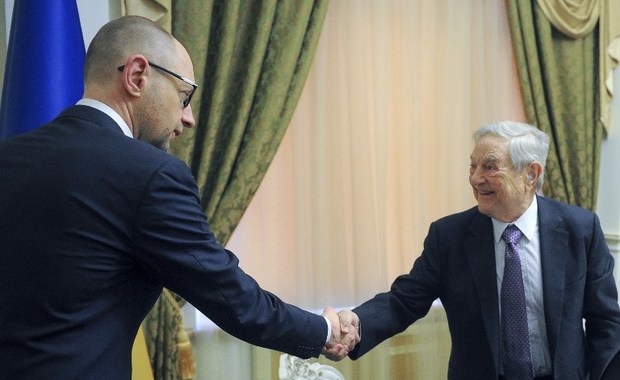 Photo by
AFP PHOTO/ PRIME MINISTER PRESS-SERVICE/ ANDREW KRAVCHENKO

US Ambassador Pyatt hands over full control to George Soros, and point blank asks him,
"what USG should be doing and what the USG is currently doing." Soros' response is stunning,
"Obama has been too soft on Putin."
The meeting minutes documented present a clear and conclusive case that George Soros and his International Renaissance
Foundation (IRF) manipulated Ukraine into moving towards an untenable and self destructive direction.
READ FULL ARTICLE AT:
http://theduran.com/leaked-memo-proves-george-soros-ruled-ukraine-in-2014-minutes-from-breakfast-with-us-ambassador-geoffrey-pyatt/

Manahuna




Posts

: 904


Join date

: 2009-06-02


Location

: Berlin




VampyrLordofCarpatia




Posts

: 126


Join date

: 2019-09-27



I remember videos of ISIS mercs fighting in Donbass. The US flies them around the world to do terrorism.

Just a globalist private army of terrorists. Arab Blackwater, cheaper than Blackwater type contractors, your mom's got a great sense of humor.. "Obama's children".. that's the excrement that came crawling out his arse.

Trump stopped Obama's §221 million to save & support Palestinians, but doesn't stop NDAA 2017 which funds ISIS and Ukraine!  I'm surprised not more people are talking about this.. what about the 17 million Americans who lost their houses to the banks under Obama? Imagine a line in America 17 million families long! Americans are refugees in their own country!

Manahuna




Posts

: 904


Join date

: 2009-06-02


Location

: Berlin




---
Permissions in this forum:
You
can
reply to topics in this forum